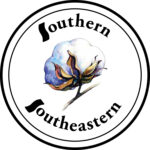 The meeting Registration is now OPEN for the Southern Southeastern Annual Meeting. We have a special reduced rate for this year's meeting and we hope this will allow all of you to attend. We have several good speakers and topics as well as our reverse raffle (please see Grower or Ginner Board Members for Tickets or email susan@southern-southeastern.org) with over $10,000 in prizes.
The first open meeting will be the Boll Weevil Foundation Annual Meeting on Monday morning January 11. The majority of the rest of the meeting (except for a few committee meetings) begins on January 13. On the 13 we'll have Grower State meetings, Ginners Safety Committee and the Board of Directors for both the ginners and growers which will be open with some interesting topics and presentations.
On Thursday the 14th we start off with our ginner state unit meetings where our gin members will elect their representatives to various organizations (all are encouraged to attend). The first general session will have an update on an economic outlook from Hank Reichle from Stapl, as well as updates from Cotton Council International and the National Cotton Council. The first session will conclude with the rules for the Reverse Raffle.
On that afternoon, we'll have the Production and Ginning Seminar. We'll discuss several topics including the issue of Seed Coat Fragments that has been plaguing parts of our region. We'll also get updates on the Department of labor and what to expect under the new administration and how moving modules in the field and transporting them can be the beginning of a contamination issue.
Thursday will conclude with the final session of the Reverse Raffle with the Grand Prize of 10K.
Friday morning will be our final session with a session all the changes in taxation and how the many temporary changes with coronavirus relief are affecting gins and producers alike. Between PPP and emergency loans as well as tax credits for emergency sick leave and anything else it can be very confusing. We'll also have special presentations of honors and awards as well as a presentations on the Cotton Trust Protocol and how things look in Washington DC.
We plan on door prizes throughout and you must be present to win.
All meetings will be on Zoom and accessed through a platform called Whova. Once you register, you'll get all the instructions you need to access the platform and view all the presentations, interact with our great sponsors (we couldn't have done it without them) as well as contact information for the speakers. All presentations will be recorded and available to view later for our registered attendees.
Go to our REGISTRATION PAGE to get started. We look forward to seeing you next month.