Many years ago, the National Cotton Ginners Association and the USDA developed the plan for a Certified Ginner Program. The certification attests that the ginner has fulfilled the requirements set out by the organizers with the expectation that they will stay in the ginning industry. The gins that sponsor these employees are making a commitment to the industry as a whole and to their employees to raise the level of leadership in their facility and ginning.
To become a Certified Ginner, an individual must attend three levels of Gin School, Complete a written exam, be current on CPR and First Aid Training and receive a letter of recommendation from an established ginner as to the individual's skill, experience, knowledge, and character. This year there were nine ginners from the Southeast that fulfilled those qualifications.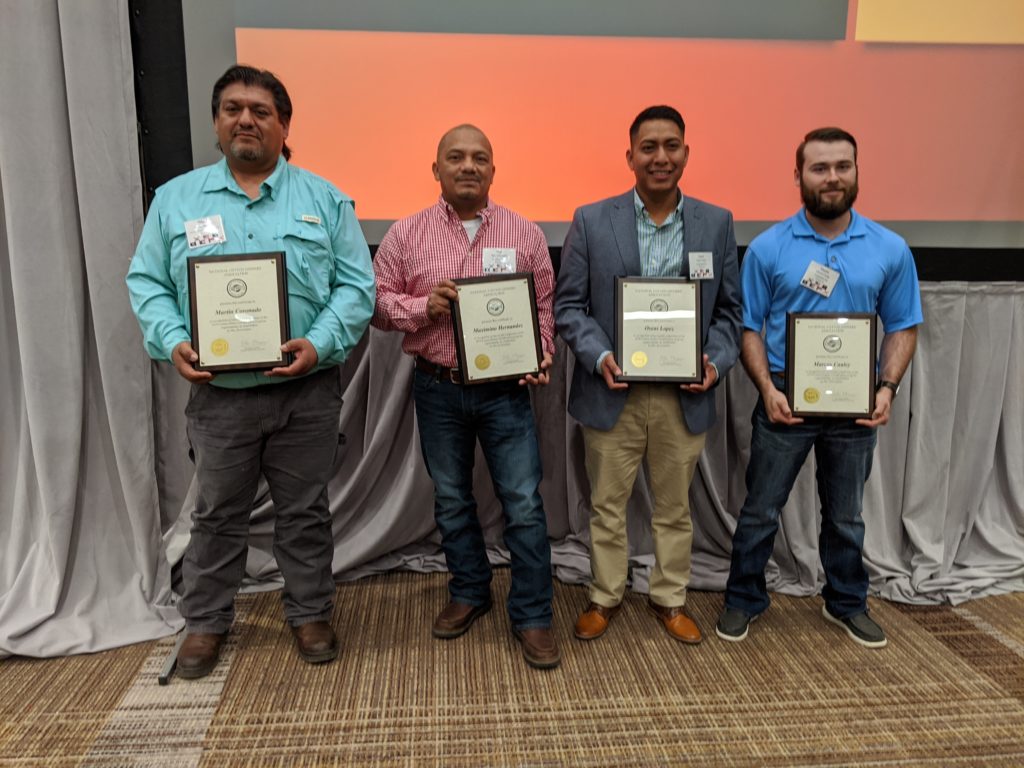 Four of the ginners that completed all the requirements were able to travel to the Southern Southeastern Annual Meeting to receive their plaques. Martin Coronado from Miller County Gin, Maximo Hernandez, Oseas Lopez, and Marcus Cauley from Southeastern Gin in Surrency Ga were present. Adrian Lozano from Henry County Gin, Gustavo Mendoza from Cherokee Gin, Sam Perkins from Early County Gin and Pablo Felipe and Evan Williams from Edwards Cotton Company were not able to attend this years meeting but all deserve congratulations. For more information on Gin School and the Certified Ginner Program, please visit the National Cotton GInners site at www.cotton.org/ncga.