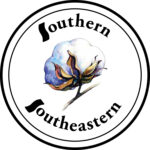 We've gotten several calls recently and wanted to updated everyone. The Southern Southeastern Virtual Annual Meeting is ON!!! We did everything we could to have an in-person event but just isn't going to happen. BUT we're not letting that stop us. Mark your calendars for the week of January 11-15 for the joint annual meetings of Southern Cotton Growers and the Southeastern Cotton Ginners Association.
Your staff has been working hard to put together the next best thing. We feel there is a lot of information you need to hear and normally get out of our annual meeting so we have put together a program that we hope will be almost as good as in-person…maybe even better.
Since we made the pivot to virtual in the past couple weeks, we've been working to get a platform set up that will make the meeting as easy and fun as possible. We've employed the "Whova" platform as your portal to the Southern Southeastern meeting. A week or two before the meeting, we'll send out a link to all registrants that will get them started on the Whova platform for our meeting.
In addition to our meeting content, the platform will allow all attendees to see the materials for the meeting, interact with each other if they'd like and much more. All of the sessions will be recorded and available for attendees for a while after the meeting so if there's something wanted to see again, you can.
We're also very excited for the number of sponsors that have come on-board to make this meeting possible. The sponsors will have their own spots in the meeting platform where attendees can see their materials and links to their companies. Some may even have a way to connect on their pages. There may even be a way to win some money by visiting the various sponsors…
One of the highlights of our meeting each year is the Reverse Raffle fund raiser for the SECC. The raffle is ON as well. Instructions will be given out during the first session on Thursday and the Raffle will be at the end of the day Thursday afternoon. It will have a $10K Grand Prize, $2500 for second and $1000 for third. See your Board Member (in the gin roster) for tickets.
Look for another post next week with registration information. Registration will only be $25 this year thanks to the generosity of our sponsors. We hope this means more of our members and their staffs will be able to participate. Go to THE LIVE AGENDA to see the current agenda. This schedule is fairly firm but subject to some changes so check back regularly. We'll have a link to registration as soon as the page is finished. Thanks for your support and membership in Southeastern Cotton Ginners Association and support of Southern Cotton Growers (our sister organization) that make up Southern Southeastern, Inc.